Peewee Longway – State Of Art album download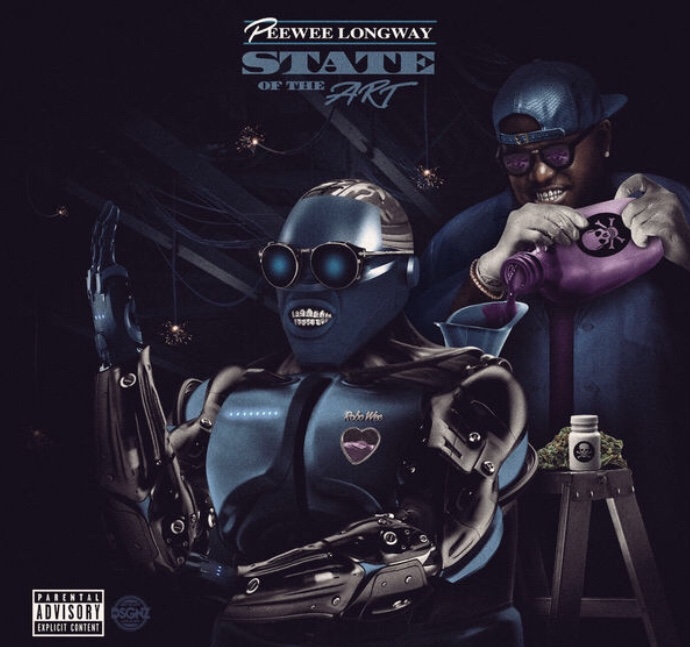 Peewee Longway releases his State Of Art album. Along with Offset, Gucci Mane, Lil Baby and 21 Savage sharing details regarding their upcoming projects, Peewee joined in on the fun, sharing the tracklist for his freshly announced State of the Art album.
Per the tracklist announcement, the project will feature guest appearances from the likes of Guwop, Quavo, Offset, Plies and Maxo Kream, among others. Additionally, it will feature production from Mustard, 808 Mafia, ATL Jacob and more.
In addition to sharing the album artwork and official tracklist, Peewee confirmed the follow-up to 2016's Mr. Blue Benjamin will be dropping on Nov. 30 via MPA Bandcamp/EMPIRE.
Earlier this year, Peewee released his latest mixtape, Spaghetti Factor. The project spanned 10 tracks and was featureless, giving the Atlanta artist room to show off his flows and distinctive style.
See the official tracklist for State of the Art below as well as check out the album cover.
Peewee Longway's State of the Art Album Tracklist
1. "Ice Cube"
2. "Bout It Bout It"
3. "Craigslist"
4. "Fuck It" Featuring Gucci Mane
5. "Get Me One" Featuring Lo Life Blacc
6. "James Harden"
7. "Shootem Up Bang" Featuring Young Nudy
8. "Let's Be Real" Featuring Maxo Kream
9. "Lituation"
10. "Gookin"
11. "Top Of The Bank"
12. "Get Money"
13. "Gutta Bitch" Featuring Plies
14. "On Dat Freestyle"
15. "Trapper Gone Be A Trapper" Featuring Offset & Quavo