Steve Aoki – Neon Future III album download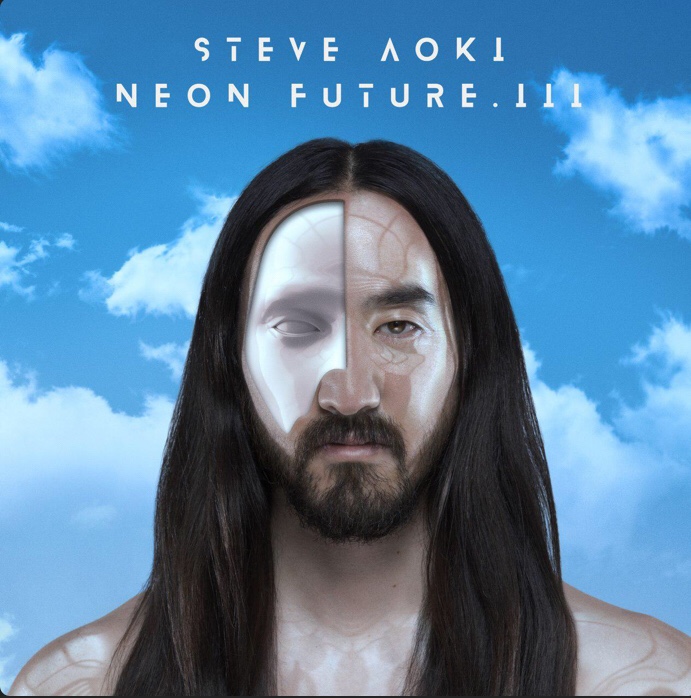 Steve Aoki finally delivers his new album Neon Future III. The album, which was originally expected out in September, will feature Aoki's recently-released collaboration with Korean by band BTS, Waste It On Me, along with several other star-studded joint tracks.
As the title suggests, the song is a dance floor anthem for young restless love, explaining how we feel when we find someone we want to pursue and spend all our free time with, hoping that it's mutual. Aoki posted a video via Instagram to showcase the reveal of a special billboard for the track along with feedback from the BTS Army.
"We're happy for this meaningful and heart-felt collaboration," BTS said in a press release. "The song is just so amazing, we really enjoyed working on it. It's our first song that is entirely in English. It was refreshing and fun to record the song. We hope this would be a good present for our fans."
In an interview with Beats 1's Anna Lunoe back in August, the DJ said he had collaborations in the works with Blink-182 and Nicki Minaj. It is expected that both will be included on the new album.
Neon Future III Tracklist:
Future III (Intro)
2. Just Hold On ft. Louis Tomlinson
3. Waste It On Me ft. BTS
4. Be Somebody ft. Kiiara & Nicky Romero
5. Pretender ft. Lil Yachty & AJR
6. A Lover And A Memory ft. Mike Posner
7. Why Are We So Broken ft. blink-182
8. Golden Days ft. Jim Adkins of Jimmy Eat World
9. Our Love Glows ft. Lady Antebellum
10. Anything More ft. Era Istrefi
11. Lauren Jauregui – All Night
12. Do Not Disturb ft. Bella Thorne
13. Lie To Me ft. Ina Wroldsen
14. Azukita ft. Daddy Yankee, Play-N-Skillz & Elvis Crespo
15. Hoovela ft. TWIIG
16. What We Started ft. BullySongs, Don Diablo x Lush & Simon
17. Noble Gas ft. Bill Nye
Stream and Download below.