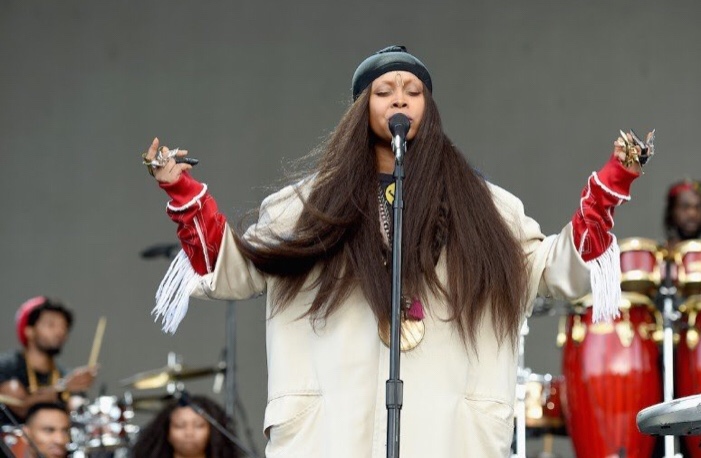 Stream Erykah Badu – Kinda (Song).
Erykah Badu is here with a new song called 'Kinda.' Introduced as a collaboration with "the Cannabinoids," the song, which appears to be called something like "Money Can't Buy Me Love," features Badu and some backing vocalists singing over a jazzy piano line and softly tapped percussion. "Money can't buy me love, but it can keep me in some fresh shit," it goes in part, with the tossed off humor of the kind of interludes that have peppered her albums over the years.
Badu has been playing the song since at least 2012, when a YouTube user uploaded a version of it from a show at the Paramount in Seattle in October of that year.
You can listen to it here