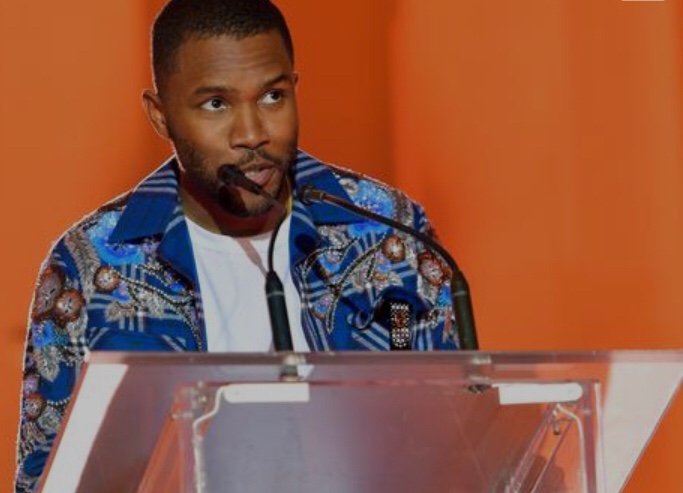 Stream Frank Ocean's "Blonded Radio" on Beats 1.
Frank Ocean returns with his Beats 1 show. The first episode of blonded Radio arrives right around the US politics. Ocean, Vegyn, and the rest of the crew engage in open discussion about the midterm elections and voting taking place on November 6 as well as political ideology like fascism.
Ocean makes his stance on voters' rights clear.
"We're against gerrymandering. We're against voter ID laws. We're against voter suppression." Addressing evangelical voters, Ocean proposed a more productive way of reading the Holy Bible. "If Jesus didn't say it, don't read that shit," he said.
He also speaks of the right to free speech, saying that it is a "two-way street." Frank points to how, from his perspective, Republicans often "deal more in fantasies." The episode also engages with the idiocy of the PizzaGate conspiracy believers.
While his offering doesn't come in the forms of a collection of tear-inducing songs, his passion for the people is a most welcome gift.
Frank Ocean's #blondedRADIO.
Midterms pt. 1.

Listen now free: https://t.co/OxDvr1hgmP
Anytime: https://t.co/4k8xC6qDYI pic.twitter.com/JwemYnhKxr

— Beats 1 (@Beats1) November 6, 2018