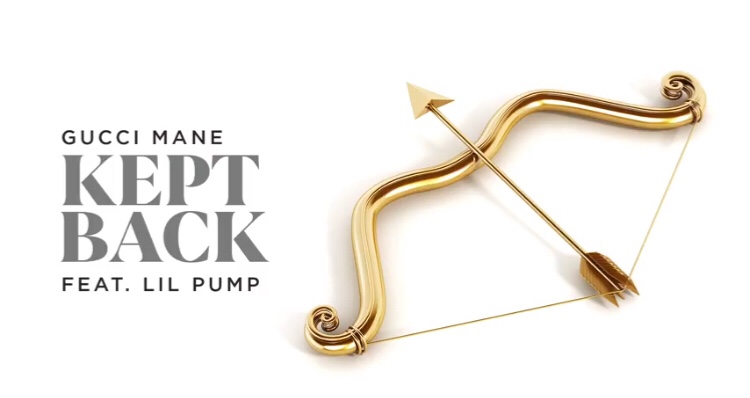 Gucci Mane – Kept Back featuring Lil Pump.
Gucci Mane returns with new song, Kept Back featuring Lil Pump. Gucci shares the new song via his youtube channel. Kept Back is the second single from his forthcoming music project. Speaking with Zane Lowe Thursday ahead of the premiere of his new Lil Pump collab "Kept Back," Guwop gave fans an update on both temperature-dropping projects.
"I really just been compiling a bunch of songs, listening to beats," Gucci told Lowe of Evil Genius. "I went in with Metro, I did a bunch of songs with Southside, C.N.O.T.E. [I] just really wanted to just have a chance to almost make a mixtape worth of songs with all the producers that I like. I picked maybe, like, 60 or 70 songs. I usually just take 20 songs and put them out, but this time I really recorded a bunch of songs and then picked through them."
Listen to Gucci Mane's Kept Back featuring Lil Pump below.