Little Mix – Told You So (download)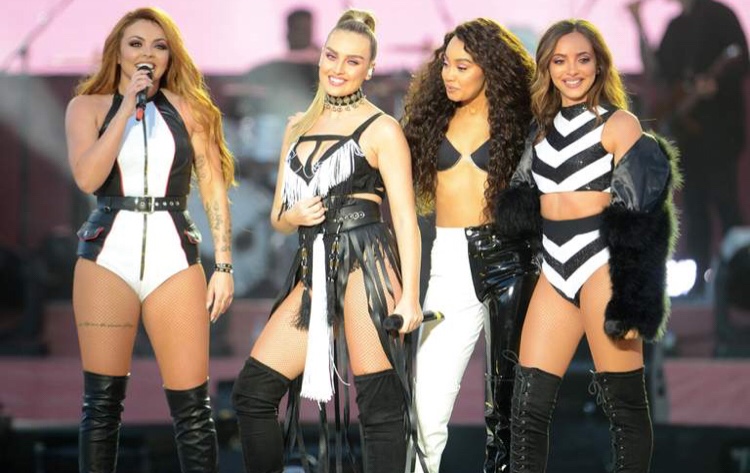 Little Mix come through with their new song called Told You So. The girl band release the new single after receiving criticism for the outfits on stage. Jesy Nelson, Jade Thirlwall, Leigh-Anne Pinnock and Perrie Edwards hit out at people branding their outfits "too sexy," blasting the "double standards" in the industry.
Speaking to Attitude magazine, Nelson said: "You should be able to be whatever kind of woman you want to be. You should be able to wear what you bloody want to wear and rock it with confidence.
"As long as you feel good about yourself, that's all that matters. It just annoys me. We'll wear a leotard and they're like [pulls a face].
But I'm thinking, do you say that to the people at the Olympics that they're too provocative? No, you don't, but because we're dancing, 'Oh, you're too sexy!'"
Fellow bandmate Thirlwall added that the group pride themselves on being feminists. She said: "Being a feminist doesn't mean you have to wear a polo-neck jumper and a pair of trousers.
"Anyone can be feminist. Feminism is just believing in equality." Speaking as they collected Best British Group at the Global Awards, Thirlwall said: "It's obviously quite hard for women in the music industry – it's also hard for girl groups.
"As a girl band, and as women, we do face a lot of scrutiny all the time whether it's for the way we look, how much thigh we get out, how we dance, what we sing about and we just want to say that although one day we hope that does stop, right now we're really not a**** what people think!
"We are women, we'll dress how we want to dress, if we want to do a twerk, we'll do a twerk!"
Check out their new song Told You So below.