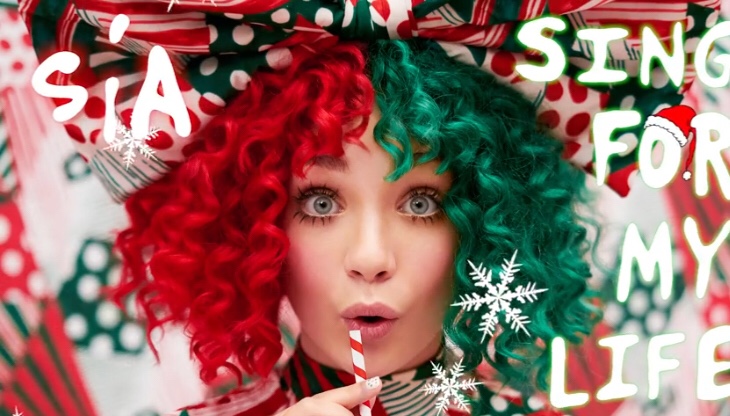 Sia – My Old Santa Claus (Song download).
Sia shares another new song titled Sing For My Life. Sia's latest record "My Old Santa Claus" is from her 'Everyday Is Christmas' album. The singer also dropped "Sing For My Life" via her youtube channel.
Sia teamed with French dance clothing and accessories company Maison Repetto for her first-ever fashion collaboration. The collection features a trio of shoes inspired by Sia's mantra, "I love you, keep going," and designed in her signature style.
To celebrate the collaboration's launch, the Australian pop singer has shared a new song called "I'm Still Here". The track fits that "keep going" mantra as much as the shoes, with Sia singing over a bright beat, "Oh the past it haunted me/ Oh the past it wanted me dead/ Oh the past tormented me/ But the battle was lost/ 'Cos I'm still here."
Listen to My Old Santa Claus by Sia below