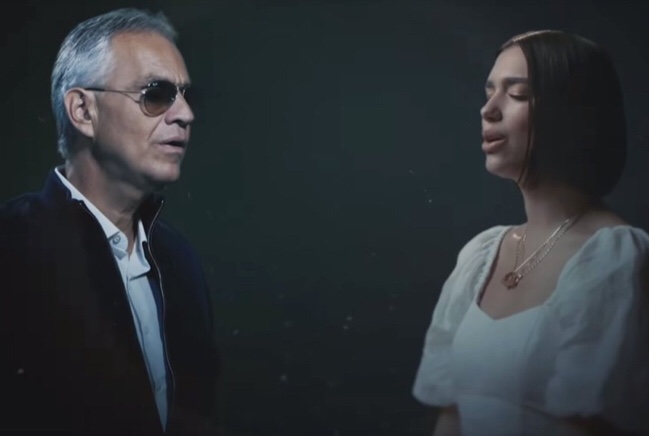 Andrea Bocelli ft. Dua Lipa – If Only (Music Video).
Andrea Bocelli releases the music bideo for his collaboration with Dua Lipa, "If Only." Bocelli continues to add to the momentum of his upcoming album Si, dropping on Friday (Nov. 2). Si is the singer's first album in 14 years and also includes collaborations with Ed Sheeran, Josh Groban and more.
The video features both artists singing against celestial imagery, such as an eclipse and starry night sky, as Dua Lipa's silky voice and Bocelli's famous tenor complement each other organically.
"The voice of this very young British singer is unique, recognizable, expressive and as brilliant as her interpretative intelligence, which was clear from the very moment we started working together," Bocelli previously told Billboard.