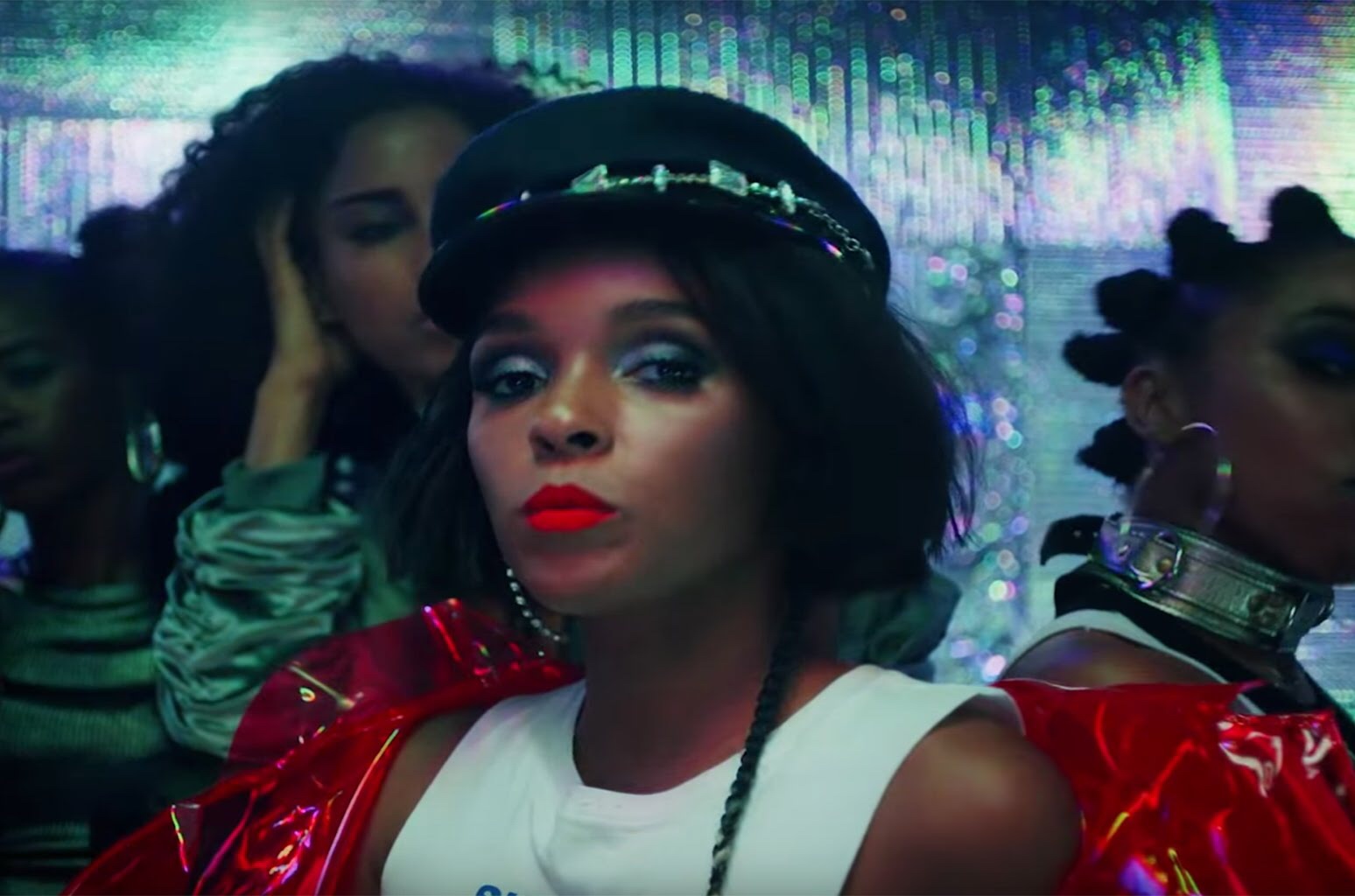 Watch Janelle Monae – Screwed (Music Video)
Janelle Monáe releases a new music video for her song "Screwed. The track and visual features Zoë Kravitz, and is part of Monáe's film project Dirty Computer – An Emotion Picture. Screwed" tackles post-election depression, as well as the current political climate. The song appears on Monáe's album Dirty Computer, which is nominated for album of the year at the 2019 Grammy Awards.
The video starts with Monáe and friends waking up on a rooftop, then quickly running away after spotting a security bot flying in the air. The group ends up at an underground party, where they start playing instruments and dance under flashing lights.
Later, three screens show politically-charged images, including the Statue of Liberty, protests, and fires. Finally, actress Tessa Thompson is dragged off by the security officers and taken away in a hovercraft.
Peep the visuals below