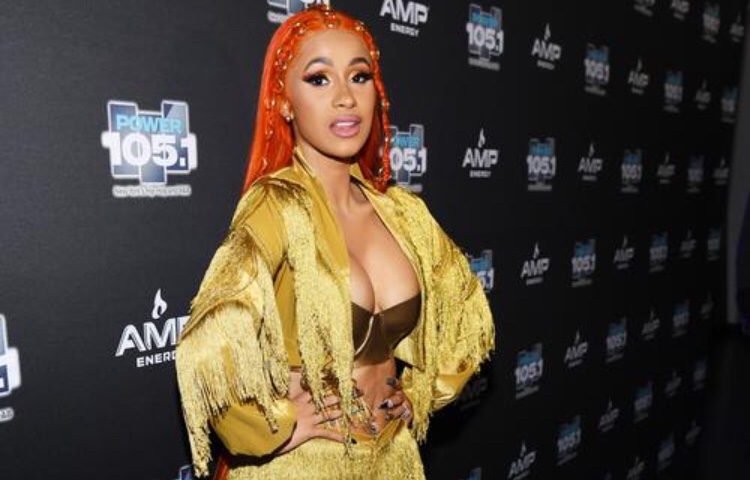 Cardi B Blasts A 10-Post Instagram Response To Nicki Minaj.
Cardi B has responsed to Nicki Minaj's comments on "Queen Radio" earlier today. The Bronx rapper hit Instagram with a series of Instagram refuting Nicki Minaj's claims about the "Motorsport" controversy, their NYFW altercation, and much more.
Cardi B is finally fed up with Nicki Minaj's antics. The "Money" rapper took to Instagram to respond to several of the comments made by Nicki Minaj on "Queen Radio." Cardi responded to Nicki Minaj's $100K offer for footage of their altercation at Harper's Bazaar ICONS Party. Cardi questioned the validity of Nicki Minaj's narrative surrounding the altercation. "You lie so much you can't even keep up with your lies," Cardi said in the first video.
Cardi went on to address the "Motorsport" controversy and revealed that she, not Atlantic, requested Nicki change her verse on the song. The reason being that Cardi felt Nicki was trying to sub her when she seemingly implied that the Queen rapper was Cardi's "coach" and was superior to her. Cardi also said that throughout all of their feud before the NYFW altercation, Nicki could've called her, but instead aired out her issues on Zane Lowe's Beats1 show.
After sharing the 10-post rant on Instagram, Cardi then shared a screenshot of Rvssian, who produced "Krippy Kush," explaining the real reason why 21 Savage couldn't make the "Krippy Kush" video shoot which completely debunks Nicki Minaj's claim.