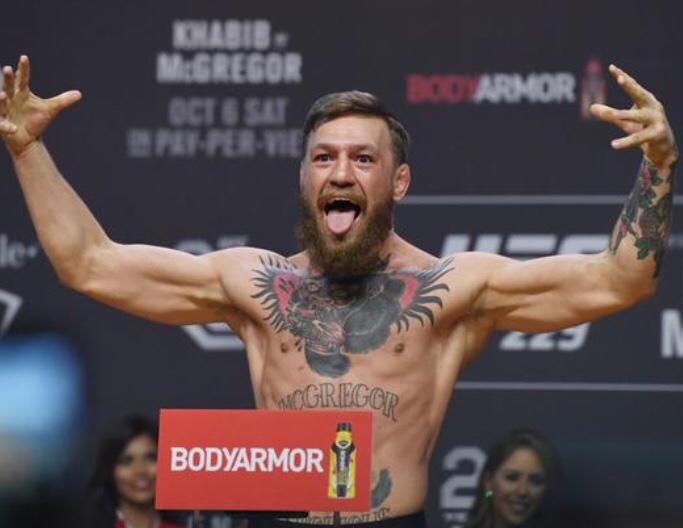 Conor Mcgregor Disses Floyd Money Mayweather & Tenshin Nasukawa.
Conor McGregor comes for Floyd Mayweather after the latter announced that he'll be coming out of retirement (again) for a fight against undefeated kickboxing champ Tenshin Nasukawa at Rizin 14 in Tokyo, Japan on December 31.
McGregor took to instagram last night to share his thoughts of the upcoming fight, including a comment that the duo are "Like something out of rush hour 5 or something."
"Is that a tracksuit or a sauna suit Floyd haha wtf. is it hot in Tokyo or what's the story here? that climate change is no joke fuck me hahah What in the fuck is going on here? Who's this little prick next to you ? That's mad shit. Like something out of rush hour 5 or something. Chris tucker and Jackie fucking Chan back in this bitch. Fucking brilliant. Mad little bastard you are Floyd. Fair fucks to you mate. No lie. Fuck it."
Following Conor's comments, Nasukawa took to twitter to officially introduce himself. He writes, "Hello, Mr. McGregor. My Name is Tenshin Nasukawa. I am not Jackie Chan. I promise to avenge your loss, so please watch my fight. @TheNotoriousMMA."
While we're here, it's worth noting that Nasukawa is 27-0 in kickboxing and 4-0 in MMA. The rule set for Mayweather vs Nasukawa has not yet been announced but it is expected that the match will be of the boxing variety, just the way Floyd likes it.
Hello, Mr. McGregor.
My Name is Tenshin Nasukawa.
I am not Jackie Chan.
I promise to avenge your loss, so please watch my fight.@TheNotoriousMMA pic.twitter.com/gSN53svsqs

— 那須川 天心 (@TeppenTenshin) November 6, 2018