Kanye West Warns Ariana Grande To Not Use His Beef With Drake To Promote Her Music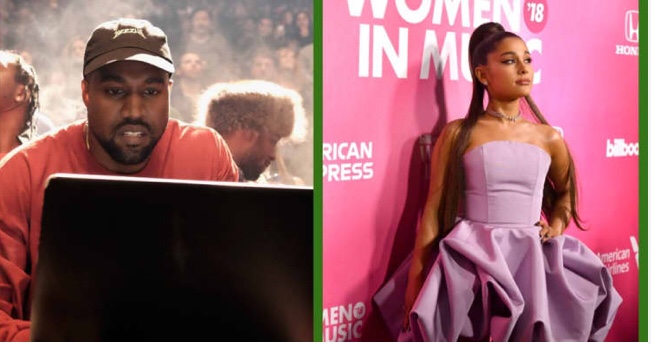 Kanye West isnt joking around when it comes to his beef with Drake which stems from Pusha T's beef. He recently took to Twitter, going on one of his infamous tweet rants, this time targeting Drake. He's been sending out tweets directed at the rapper, including claims that he's been threatened by the Toronto rapper.
Ariana Grande tweeted that she and Miley Cyrus had new music on the way, attempting to shift the focus to the releases of her "Imagine" and Miley's "War is Over".
"if y'all could jus behave for like a few hours so the girls can shine that'd be so sick," she tweeted.
Throughout his tweets to Drake, Kanye has referenced his own mental health as well as that of Kid Cudi's multiple times, referring to Drake's previous swipe at Cudi's depression and struggle with substance abuse. He channeled the same energy in his tweets to Grande, like viewing her tweet as dismissive.
All of this foolishness weighed on my mental health so @ArianaGrande you know I got love for you but until you're ready to really make sure everyone's ok don't use me or this moment to promote a song

— ye (@kanyewest) December 15, 2018
People will no longer take mental health for a joke

— ye (@kanyewest) December 15, 2018
I know Ariana said this to be cool and didn't mean no harm but I don't like even slightest level of slight commentary from someone I know loves and respects me pic.twitter.com/T9VXaIj9MX

— ye (@kanyewest) December 15, 2018