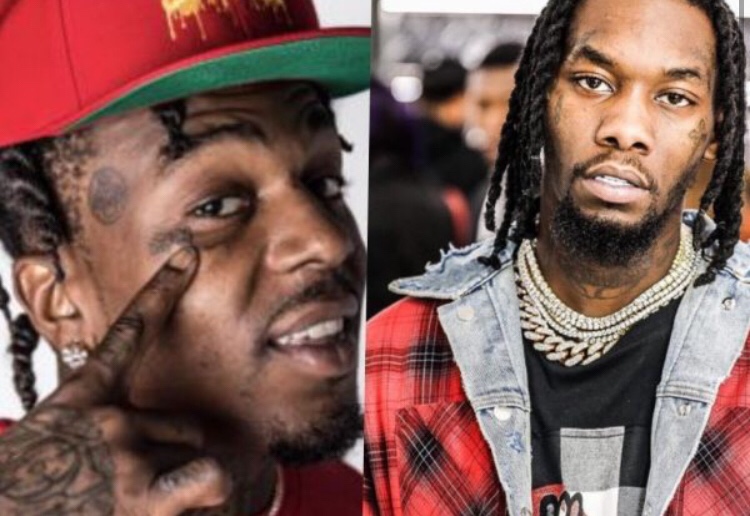 Sauce Walka says he smashed Cardi B and wants all the smoke with Offset.
Houston rapper Sauce Walka took to his Instagram yesterday to air out Offset. It all started when Sauce Walka made a post about people wearing fake watches and for some reason Offset thought it was about him. Offset then hit Sauce Walka after feeling some type of way and had some words for him. Sauce Walka then aired out Offset calling him "Pussy boy" and to call his boss to get $100K for them to fight. Sauce Walka apparently wasn't even talking about Offset and it was geared to someone or some people in Houston. So Offset basically had a guilty concience.
Sauce Walka then brings Cardi B in the mix saying that she wanted all his drip and was sweating him while she was in Houston. It went as far as Cardi B apparently throwing a jab in a son where she says she doesn't f*ck with sauce n*ggas.
Check out the clips of Sauce Walka Instagram live airing out Offset.
https://www.instagram.com/hiphopoverload/?utm_source=ig_embed&ig_mid=W8oSAgAAAAH_BWoMC_n0mnBceFMh