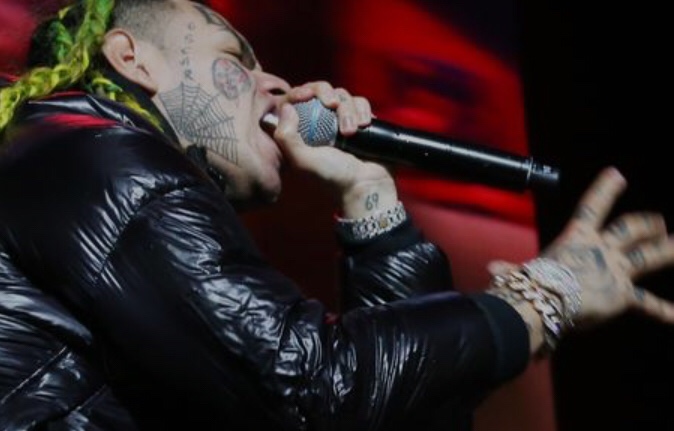 Tekashi 6ix9ine Calls Out YG; YG Responds.
Tekashi 6ix9ine and YG have been beefing and going at each other for several weeks before tensions blew off but this past week, things have been rejuvenated. We've come to realize that Tekashi's beefs don't die quickly. There's Trippie Redd who has been his target for about a year. Others have equally disgusted the rainbow-haired artist. Other than Casanova, 6ix9ine publically hasn't made up with too many of the musicians he's fought with.
After his altercation with YG's artist Slim 400 at ComplexCon, things were bound to get ugly on social media and both sides came through swinging.
In a video posted to Instagram, Tekashi took to the streets to quiz people on their YG knowledge (much like he did with Vic Mensa) but nobody could help him name a song from the Compton rapper. We know quite a few of his tracks but we'll leave that be… In YG's response, he decided to go after 6ix9ine as he's been noticeably wearing less jewelry. You'll recall he was allegedly kidnapped and robbed earlier in the year, fearing for his life as he escaped the vehicle before regaining his chains. The Stay Dangerous rapper asked, "Matter of fact B*tch Nine, where's your chains at? I could have sworn your b*tch ass just got robbed in New York by your own motherfucking people. Where the fuck your jewelry at?"