Ariana Grande performs "Thank U, Next" on Ellen (Watch)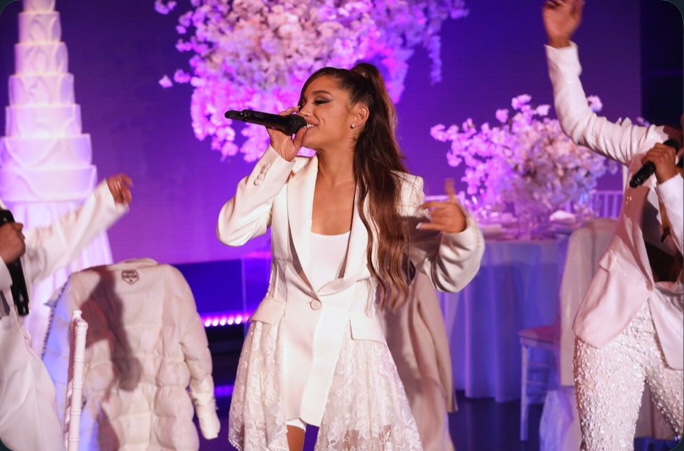 Ariana Grande was a guest in Ellen's show and gave an emotional performance of her latest hit single, Thank U Next. Her new song that has references to her ex boyfriends was performed for The Ellen DeGeneres Show on Wednesday (Nov. 7).
Grande was joined by friends and collaborators Victoria Monet and Tayla Parx, and the trio rocked stunning all-white outfits in their own reinterpretation of the iconic 1996 movie The First Wives Club.
With the stage set up as a wedding reception, the "God Is A Woman" singer wowed while wearing a beautiful lace suit and matching long boots. Grande's signature velvety vocals soared high as she confessed, "Thought I'd end up with Sean/ But he wasn't a match/ Wrote some songs about Ricky/ Now I listen and laugh/ Even almost got married/ And for Pete, I'm so thankful/ Wish I could say, 'thank you' to Malcolm/ 'Cause he was an angel."
Performing old-school choreography, the trio swirled and spun around the stage with synchronized moves as Grande's heavenly voice took over the room. Grande playfully got on top of a chair and almost slipped on her way down, voicing a cute, "Oh, my God!" Thankfully, Monet was quick to grab her before anything bad could happen.
Watch the performance below.
.@ArianaGrande is performing exclusively tomorrow. thank u, ariana. thank u, next. pic.twitter.com/A9XLmK0jq7

— Ellen DeGeneres (@TheEllenShow) November 7, 2018
Watch the full performance here.